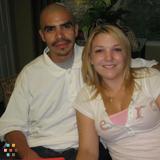 Handyman in Moorpark
I have been an apartment maintenance technician for over ten years. No job is to big or to small!!! I specialize in; Electrical Plumbing Painting Drywall/ texture Appliance maintenance and repair Tile installation I do quality work for reasonable & affordable prices!!! Call or text for an estimate. My phone number is
--…
I have references upon request.
Handyman Details
Email Address

Confirmed

Phone Number

Confirmed

Type of Provider
Individual
Services
Appliance Maintenance and Repair
Basement Renovation
Bathroom Renovation
Ceramic Tile Repair
Cleaning
Curtain Hanging
Draining Cleaning
Drywall Installation and Repair
Electrical
Fencing
Floor Installation and Repair
Framing
Gardening
General Maintenance
Home Inspections
Landscaping
Lawn Care
Moulding Installation
Moving
Painting and Paint Removal
Plumbing
Porches
Safety Modifications
Senior Living Modifications
Shelving
Skylight Installation
Solar Panels
Sprinkler Systems
Storage Area Construction and Repair
Tiling
Waste and Junk Removal
Window Cleaning
Window Installation Repair

Notes made here will only be seen by you. If you want to message the owner of this listing use the Send Message button above!
More in Moorpark, California
×
Freddy Avina Affordable Handyman