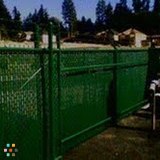 Handyman in Everett
I offer quality handyman services of all nature painting,fencing,pressure washing,household,yard ect... Affordable help with the quality and experience to back it no project to big or small for me to tackle licensed n insured call or e-mail for free estimate or with any questions referances available upon request Thanks Eric
.
Handyman Details
Email Address

Confirmed

Phone Number

Confirmed

Type of Provider
Agency/Company
Services
Air Conditioner Installation
Appliance Maintenance and Repair
Basement Renovation
Bathroom Renovation
Cabinet Refacing
Carpentry
Ceiling Repair
Ceramic Tile Repair
Cleaning
Concrete Work
Countertops
Curtain Hanging
Deck Building
Door Installation and Repair
Draining Cleaning
Drywall Installation and Repair
Ductwork Installation and Cleaning
Electrical
Energy Updates
Fencing
Fireplace Cleaning
Floor Installation and Repair
Foundations
Framing
Gardening
General Maintenance
Gutter Cleaning and Repair
Heating Systems
Home Security Systems
Hot Tubs and Spas
Insulation Installation
Kitchen Installation
Landscaping
Lawn Care
Lockset Adjustment
Moulding Installation
Moving
Natural Gas Hookup
Painting and Paint Removal
Patio Stone Installation
Pest Control
Plumbing
Porches
Roofing
Safety Modifications
Senior Living Modifications
Septic Systems
Shelving
Siding
Skylight Installation
Solar Panels
Soundproofing
Sprinkler Systems
Stain Removal
Stone Work
Storage Area Construction and Repair
Tiling
Wall Building
Wallpapering
Waste and Junk Removal
Window Cleaning
Window Installation Repair

Experience
Residential
Commercial

Other
Insured

Notes made here will only be seen by you. If you want to message the owner of this listing use the Send Message button above!
Eric Baker's Other Listings
More in Everett, Washington
×
Eric Baker Rain or Shyne