Handyman in Malden
Commonwealth Paving Offers a variety of asphalt services and senior citizens discounts .to re-servicing existing driveways , complete excavation and installation of brand new driveways . We do walkways , patch work. , drain work , hauling, bobcat services and much more. We have been in the industry for over 30 years we offer a quality work at an affordable price match written proposals . We offer free written quotes , fully insured and have references upon request. All of our work comes with a 2 year written warranty on all of our workmanship and materials any questions or concerns please feel free to call
781-885-...
thank you very much. Robert Commonwealth Paving
Handyman Details
Email Address

Confirmed

Phone Number
781-885-...

Confirmed

Years of Experience
32
Provider Type
Individuals
Experience
Services
Insured
Yes

Notes
Notes made here will only be seen by you. If you want to message the owner of this listing
Recommendations for Robert M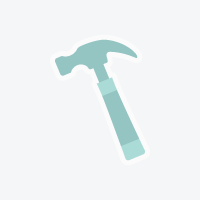 Patricia T
Robert Mason is very polite about the way he describes the work that he will. Prove and he is also a man of his word. This company along with him self do a fantastic job and it is actually the way Mr. Mason stated he would do it. I recommend them to any one His prices are very reasonable
More in Malden, Massachusetts
Looking for Handymen in Malden, MA?
Find available jobs in your city.
Featured Handymen near Malden, MA
×
Robert M Commonwealth paving/ All types of asphalt installation