Handyman in Indianapolis
We a handyman we do hard and nice work, we love out work. Our work make you happy!! Call or text us Elaine
317-987-...
David
202-276-...
Roofing, remodeling,demolition, Plumbing, Electric, siding, kitchen, drywall, deck, etc alot more we do for you. Free estimate Just call or text message us. Thank you!!!
Handyman Details
Email Address

Confirmed

Phone Number
317-987-...

Confirmed

Years of Experience
28
Provider Type
Agencies/Companies
Experience
Services
Bonded
Yes

Insured
Yes

Agencies/Companies
Yes

Notes
Notes made here will only be seen by you. If you want to message the owner of this listing
Recommendations for David V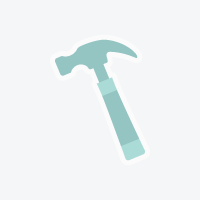 elaine v
He is a very hard working man, Love his job been doing it 28 years.. He make a good price for his customers. He will make them so happy and love his job.
More in Indianapolis, Indiana
Looking for Handymen in Indianapolis, IN?
Find available jobs in your city.
Featured Handymen near Indianapolis, IN
×
David V Good Quality, Great Price, Hard Working