Handyman in New London
I have general knowledge in most residential needs. I am especially knowledgeable in Electrical work. I also can do most repairs on vehicles. I can even look at broken appliances and electronics. I am based in New London. I will not charge a consultation fee to come over and assess the work needed if its not far. I do not charge my work by the hour, I charge based on the project, and labor needed to complete the job. That way I can give you a fair price. I am an honest, and detail-oriented worker, and take pride in my work. If I feel like I cannot do the work, I will be honest with you to avoid any poor relations. If you have any questions, please feel free to contact me. I look forward to working with you. *Please know that I am not a licensed or insured contractor. I'm just looking for side work to keep financially safe. Thank you.
Handyman Details
Email Address

Confirmed

Phone Number
860-629-...

Confirmed

Zip Code
06320
Years of Experience
15
Provider Type
Individuals
Experience
Services
Notes
Notes made here will only be seen by you. If you want to message the owner of this listing
Recommendations for Thomas D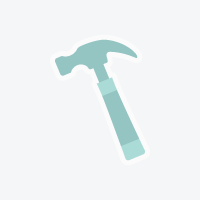 Ted O
Tom is a hard working individual. He is always on schedule and is very good at various taskes. He is personable and does get along well with other staff members and especially clients.
More in New London, Connecticut
Looking for Handymen in New London, CT?
Find available jobs in your city.
Featured Handymen near New London, CT
×
Thomas D General Handyman and Mechanic looking for side work.