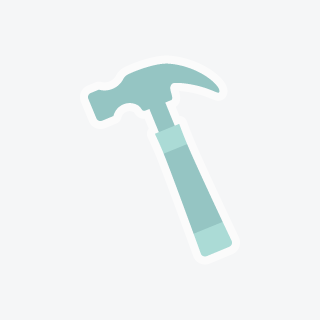 Dan M
Professional Handyman/Tradesman/Craftsman wanted
Lubbock, Texas
Last seen over a week ago
Pay negotiable
Handyman Job in Lubbock, Texas
GENERAL DESCRIPTION
We are looking for a talented, customer-focused, multi-skilled tradesman who is committed to quality work and customer service; someone who possesses a strong will to complete jobs in a timely, professional manner. We need an independent thinker with strong problem solving skills, excellent communication skills and a desire to enjoy the variety of work Lubbock Handyman Services, Inc. offers. If this describes you, success can be yours with Lubbock Handyman Services, Inc.!

ROLE AND RESPONSIBILITIES
The skilled handyman will be responsible for performing repairs in private homes and businesses. General duties include cleaning and repairing units in apartment complexes between occupancies, performing renovations on properties, and maintenance/general upkeep of properties (such as painting, clearing drainpipes, watering grass and gardens, mowing lawns and hauling garbage).

The handyman will be required to submit bid proposals. The handyman will be required to effectively communicate and explain bid proposals, schedule sub-contractors, track receipts and invoices for processing.
The skilled handyman must not only be comfortable with using tools, but also with using technology to receive and assign jobs, track job costs, and submit bid proposals. The skilled handyman must be professional, friendly and cheerful towards customers and colleagues. A positive attitude is required to carry out duties. Being resourceful and independently finding answers to problems is also required.

Willingness to sell your professional service, perform high quality work, and clean your work site will earn you significant incentive pay.

QUALIFICATIONS AND EDUCATION REQUIREMENTS
At minimum, a high school diploma is required. Trade school, college, or university credentials are preferred. Have three years or more in the professional handyman or construction industry.

PREFERRED SKILLS
Applicant must be mechanically inclined and possess a wide array of handyman skills. Skills assessment form must be completed upon resume submission.

WE OFFER
Regular work hours from 8:00 – 5:00 PM, with occasional overtime required.
Consistent, year round work with a minimum hour guarantee.
Variety in daily projects.
Significant incentive pay upon probation period completion and other requirements met.
Scheduled performance review with the opportunity for pay raises.
Paycheck twice per month.
Competitive hourly wage.
Mileage reimbursement.
Tool purchase program.
Mobile phone allowance.

JOB REQUIREMENTS
OUR STANDARDS ARE HIGH.
Have a valid driver's license.
Maintain the highest standards of quality.
Professional appearance.
Possess outstanding customer service and communication skills.
Own a truck, van or trailer of acceptable appearance to work from. Vehicle must be equipped to pull a trailer.
Own an assortment of tools and know how to use them proficiently. A list of required tools will be provided upon resume submission.
Have the ability to pass a squeaky-clean background and drug screening.
Have three years or more in the professional handyman or construction industry.
Ensure that all safety standards are met.
Be able to lift in excess of 80lbs.
Professional, quality, timely, and profitable work is of the essence with our business, and we reward those who contribute to the success of the business. If the business is successful, you too will be successful.

ADDITIONAL NOTES
Required to pass background screening and drug testing. Both full-time and part-time positions will be considered. Interviews will begin within two weeks. Please submit a resume and cover letter via reply to this add. Professionalism is of the utmost importance.
---
Services Needed
Applicance maintenance and repair
Door installation and repair
Drywall installation and repair
Ductwork installation and cleaning
Gutter cleaning and repair
Senior living modificiations
Window installation repair
---
Find Handyman Jobs in Lubbock, Texas
More in Lubbock, Texas